From the Roaster's Corner:
Seasonal: Ethiopia Guji Uraga Tome
Distinct, Consistent, and now, Traceable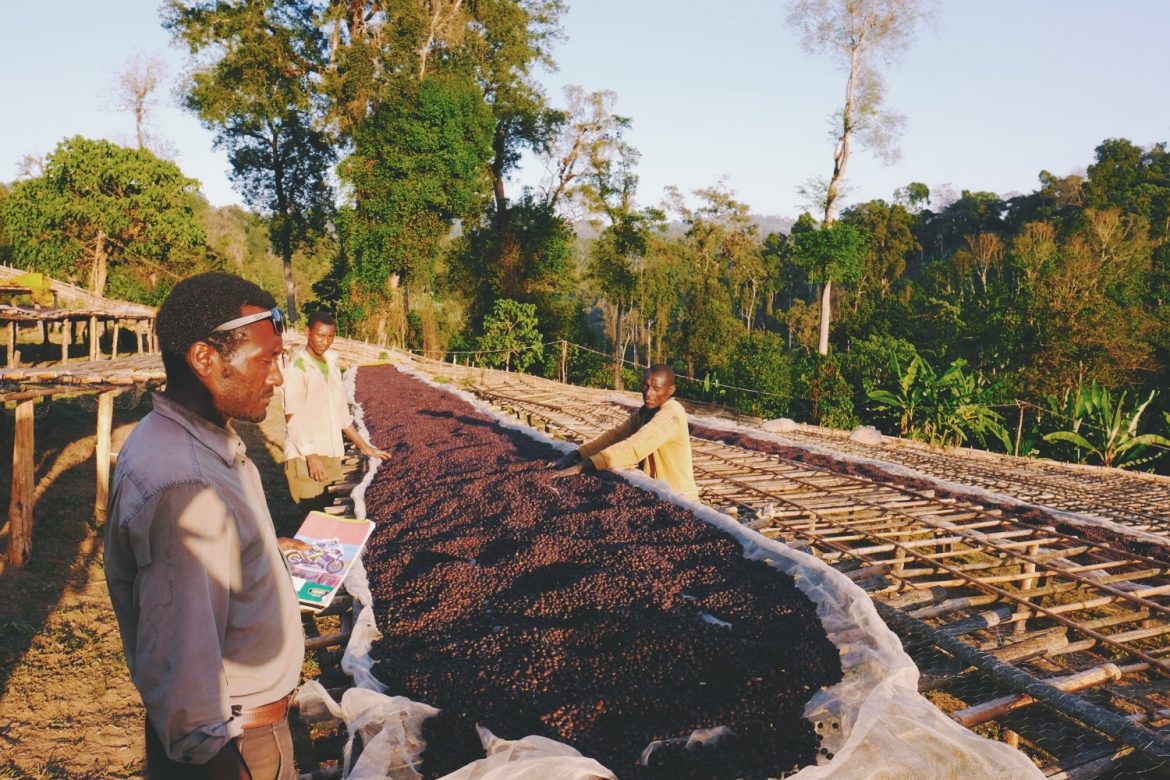 The Guji Uraga region in Ethiopia has consistently produced some of the highest scoring lots, within the context of an already exceptional harvest. Nestled between Shakiso and Hambela, Uraga has been increasingly gaining a reputation for some of the most distinct coffees of Ethiopia.
A native of Guji, Tadesse Edema is a pioneer among producers in Uraga and was one of the first to build a washing station in the region. His Tabe washing station was constructed over 12 years ago, paving the way for Oromia Union to enter and construct their well known Layo Teraga Cooperative WS. Seven years ago Tome washing station was completed on the other side of the ridge, facing the river that divides Hambela from Uraga.
Tadesse is a community leader and has built schools and roads in the region. In addition to washing stations, he owns two farms - one in Shakiso and another in Anasora. During the ten years of ECX restriction, Tadesse had little choice but to deliver his lots to the regional warehouse where traceability was obscured though these deliveries no doubt pleased the buyers of his Q1 Guji. This year, with new regulations allowing transparency through the supply chain, Tadesse is finally able to deliver his world-class coffees directly to to the broker.
Region:

Guji Uraga




Crop year:

2019

Altitude: 1900 - 2300 masl
Process: Washed
Varietal: Mixed heirloom
Tasting notes: a clear, simple syrup sweetness backs elegant top notes like Earl Grey tea, and a subtle fruited note of strawberry hard candy. Acidic impressions hold a citrus vibrancy, with a somewhat subtle lemon note adding to the overall influence on the flavor profile. Tome Station yields an intensely floral cup with sugar sweetness and soft fruited top notes.
Roasted for espresso and filter
If you would like your beans to be ground, please state for what coffee maker you require the coffee, and if it is an espresso machine, state the make and model in the comments section at checkout.